REZ ROCK KIDZ VOLUNTEER NEEDED.
Every Sunday, 9:30 AM - 11:00 AM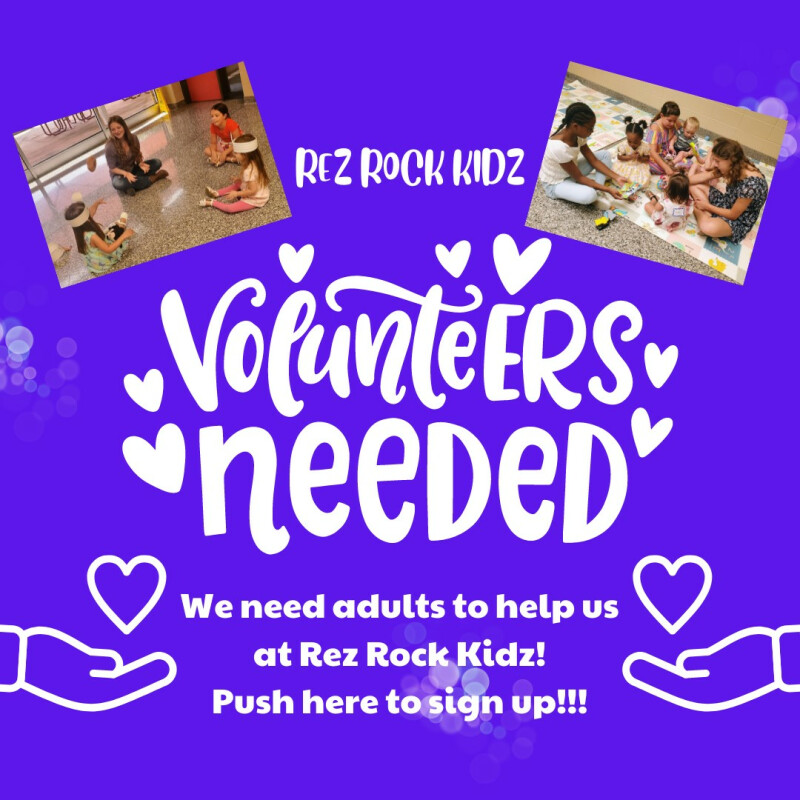 We are growing in Rez Rock Kidz and are so excited to see all the faces on Sunday mornings. Thank you for all you do. Without your volunteer spirit we couldn't do it!
Please see the sign up dates for September, October and November. If you know anyone willing to help let me know. All we ask is one Sunday a month. We want you to be in service as much we want to be in service as well.
Feel free to forward this to anyone you know.
Renae Morgan and Children's Ministry
If you have any questions you can reach me, Renae Morgan, at or April Vaden at
Blessings to you.