Resurrection Rice Mission
Sunday, December 03, 2023, 10:00 AM - 1:00 PM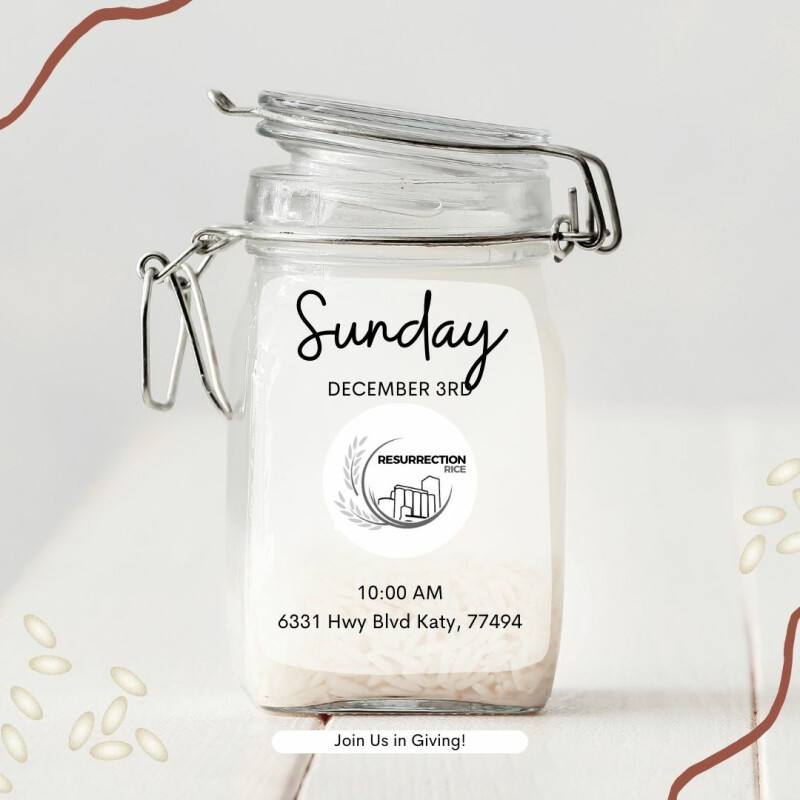 Resurrection Rice Mission - Join Us in Giving!
Resurrection Church Community,
We invite you to join us in this mission by contributing to our rice drive. Bring as many one-pound bags of rice as you can when you come to church this Sunday, December 3rd. Every bag you bring is a step toward reaching our goal of 750 bags this month!
How You Can Contribute: Your generous donations will be collected and donated to Katy Christian Ministries (KCM) helping us make a positive impact in our community.
Date of First Collection:
Date: First Sunday of Each Month
Time: 10:00 AM
Location: Resurrection Church, [

6331 Hwy Blvd

Katy, 77494

]
Your support can make a significant difference in the lives of those less fortunate. Let's come together as a community and contribute to this meaningful cause.
Thank you for your generosity and compassion.